There are no more items in your cart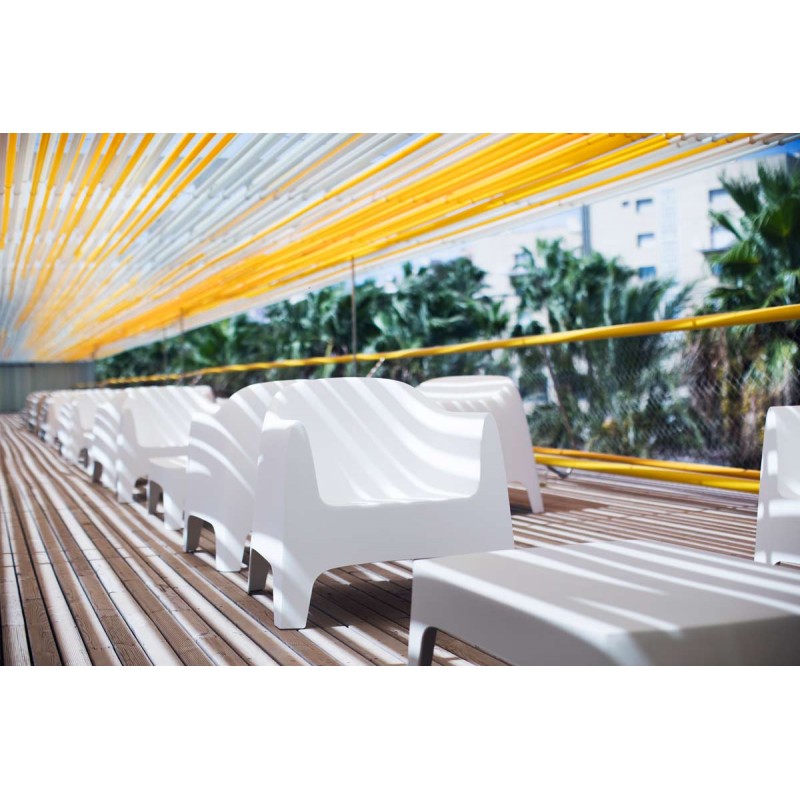  
Solid Armchair
Made of polypropylene for injection with mineral filler
Stackable
Available in various colors, with or without cushion in nautical vinyl fabric
Suitable for indoors and outdoors
FREE SHIPPING THROUGHOUT EUROPE
dimensions
Height 81 cm, seat 40 cm, to the armrest 65 cm
Width 84 cm
Depth 80 cm
Weight 13.5 kg
Packaging 4 pcs
Politiche per la sicurezza (modificale con il modulo Rassicurazioni cliente)

Politiche per le spedizioni (modificale con il Modulo rassicurazioni cliente)

Politiche per i resi merce (modificale con il Modulo rassicurazioni cliente)
The Solid collection was designed by the two Italian designers Stefano Giovannoni & Elisa Gargan.
This line, despite having light objects, offers stability thanks to the well-defined geometric cut, as if it were carved in stone.
It is a functional collection thanks to its versatility and its design.
The Solid armchair with armrests, is in polypropylene with mineral additives, which make the object resistant to shocks and UV rays.
Available in the following colors: white, black, ecrù, red, bronze, pistachio, sand