There are no more items in your cart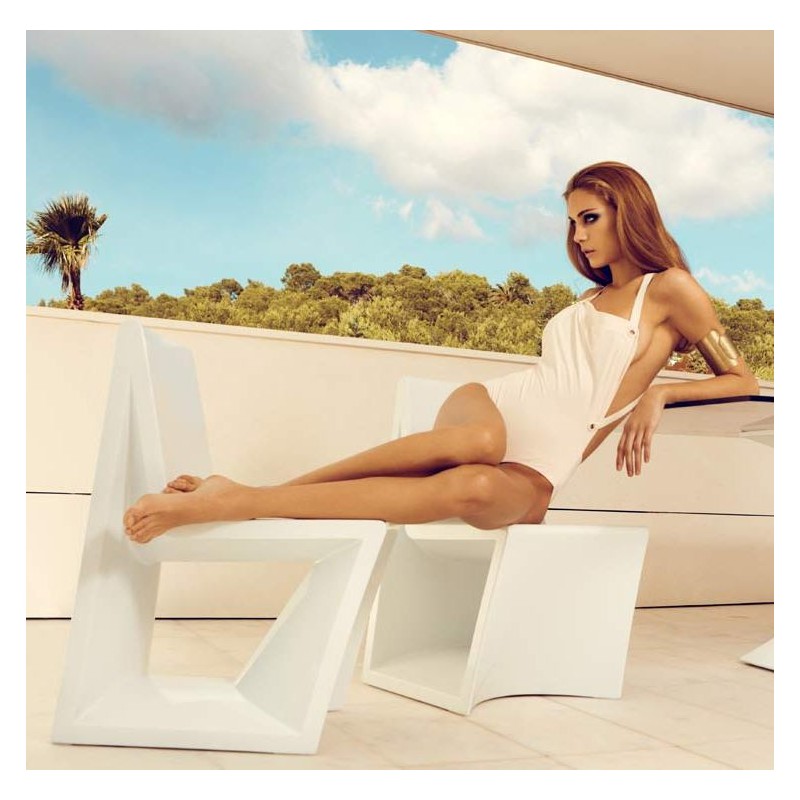  
Rest chair
Made of polyethylene resin by means of a double wall rotational mold.
Available in different colors and finishes, with or without cushion covered in nautical vinyl fabric
Suitable for indoor and outdoor use - 100% recyclable
FREE SHIPPING THROUGHOUT EUROPE
Dimensions:
Length 47 cm
Width 61 cm
Height 80 cm, seat 40 cm
Weight: 10 kg
Politiche per la sicurezza (modificale con il modulo Rassicurazioni cliente)

Politiche per le spedizioni (modificale con il Modulo rassicurazioni cliente)

Politiche per i resi merce (modificale con il Modulo rassicurazioni cliente)
Inspired by ORIGAMI, Japanese art based on folding the paper to obtain different shapes, and the motto of "Less is more" The whole is composed of an armchair, a sofa and a table, with a modular structure that allows you to adapt freely them to your individual needs in any space. The manufacturing process used is rotational molding, which is a technical process that guarantees the highest quality of the final product taking care of even the smallest details.
REST reflects the spirit of its creators, who are always faithful to elegance, beauty and exclusivity, as well as complete adaptation to customers. From well-defined, geometric, yet elegant and light shapes, a new collection is born that offers maximum comfort for its users and adapts perfectly to innovative architecture, thanks to its contemporary design.
WARNINGS: Please keep the product away from excessive heat sources (prolonged exposure to the sun) can cause injury on skin contact; use the precaution to check the temperature of the furniture before using it during the maximum sun. The lacquered collections are suitable for outdoor use, however they must be used with care as they are delicate, do not wash them with a pressure washer, abrasive or corrosive products. Use neutral soap, rinse thoroughly with water and allow to air dry. It is also advisable to apply bodywork wax every 2 or 3 months in order to eliminate the appearance of possible scratches.
Available in the following matt or lacquered colors: white, black, steel, beige, ecru, red, blue, pistachio, purple, orange and bronze.