There are no more items in your cart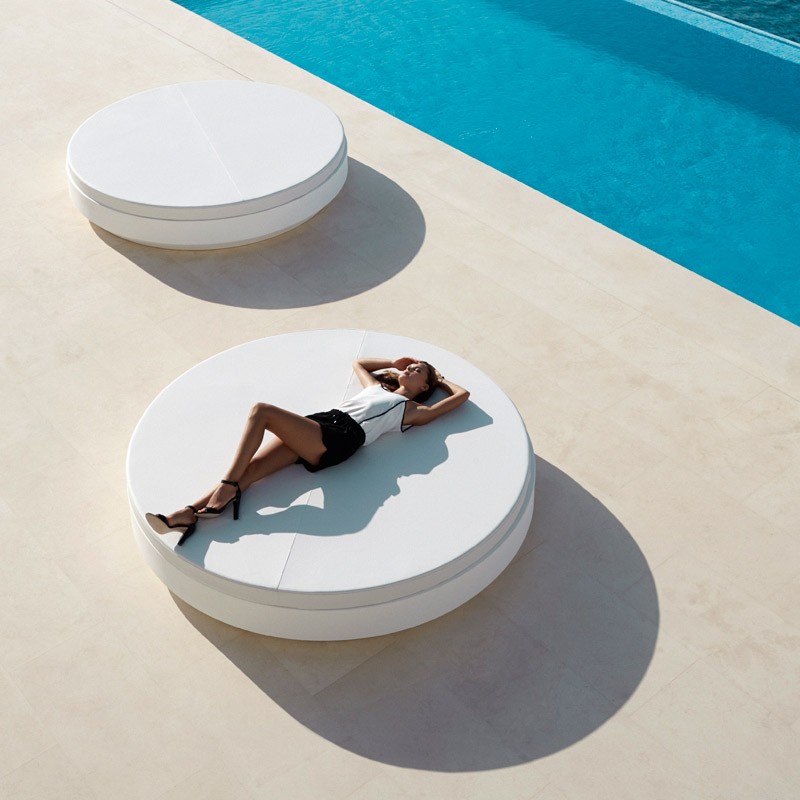  
Vela round Daybed
Made of polyethylene resin by means of a double-walled rotational mold, resistant to impact and climatic changes.
360 ° rotating base
Available in matt or lacquered finishes of different colors or ice color internally illuminated by cable or battery with possibility of wireless light control
Suitable for indoor and outdoor use - 100% recyclable
FREE SHIPPING THROUGHOUT EUROPE
Dimensions:
Diameter 210 cm
Height 40 cm
Weight: 80 Kg
NB. for wifi backlit products AT LEAST one DMX wifi controller or wifi app per furniture group sold separately
Politiche per la sicurezza (modificale con il modulo Rassicurazioni cliente)

Politiche per le spedizioni (modificale con il Modulo rassicurazioni cliente)

Politiche per i resi merce (modificale con il Modulo rassicurazioni cliente)
This large collection of garden furniture and plant pots aims to offer the comfort and quality of indoor furniture without losing its original qualities.
VELA is a modulated system with an elementary prismatic geometry that bases its singularity in the balance of its proportions. The elements can combine with each other to integrate into any space.
Their precise volumes create the illusion of hovering a few centimeters from the floor and when illuminated they turn into floating architectures.
The ability to illuminate each piece can envelop any color space, providing innovative technology that makes it unique.
Accessories that can be purchased separately:
- Bluetooth Sound System Pack 200W
- Package of 4 cushions 60x60 cm