There are no more items in your cart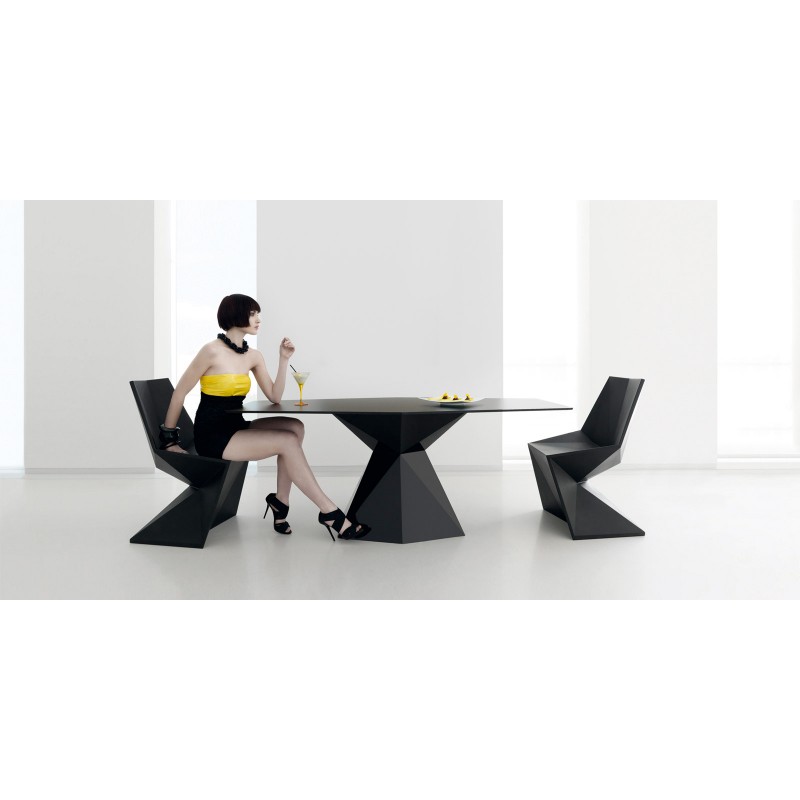  
Vertex Hexagonal Table
Made of polyethylene resin by means of a double wall rotational mold, hpl table top
Available in matt or lacquered finish in different colors
FREE SHIPPING THROUGHOUT EUROPE
Suitable for indoor and outdoor use - 100% recyclable
Dimensions:
Length 180 cm
Width 94 cm
Height 72 cm
Weight: 73.8 Kg
Politiche per la sicurezza (modificale con il modulo Rassicurazioni cliente)

Politiche per le spedizioni (modificale con il Modulo rassicurazioni cliente)

Politiche per i resi merce (modificale con il Modulo rassicurazioni cliente)
VERTEX is a set of table and chairs with triangular planes which join dynamically together to create comfortable forms suitable for dining or meeting rooms, banquet or lecture halls and other casual needs. 
VERTEX looks as if it was chiseled from a single block of material, what remains is structural yet, beautiful.
The VERTEX collection was created to integrate a more conceptual architectural piece into our space, to give it a more sophisticated touch.
WARNINGS: Please keep the product away from excessive heat sources (prolonged exposure to the sun) can cause injury to skin contact; use the precaution to check the temperature of the furniture before using it during the maximum sun. The lacquered collections are suitable for outdoor use, however they must be used with care as they are delicate, do not wash them with a pressure washer, abrasive or corrosive products. Use neutral soap, rinse thoroughly with water and allow to air dry. It is also advisable to apply bodywork wax every 2 or 3 months in order to eliminate the appearance of possible scratches.